Your gift to The Venice Symphony is a commitment to musical excellence in this community and to our outreach and education programs for youth and adults. Ticket sales account for only 40% of the budget needed to fund The Venice Symphony's concert season and education programs. We would not exist today without support from foundations, grants and our patrons.
Annual Giving Levels
Your tax-deductible contribution to The Venice Symphony is an investment in the future of symphonic music and education in our community. Contribution levels and cumulative benefits The major source of individual donations is through our members' annual contributions. The Venice Symphony offers the following benefits and privileges to our annual donors. These benefits are cumulative We thank you so much for your support. Choose your giving level today and support The Venice Symphony.
Supporter – $100+
Early notification of Symphony events and fundraisers
Name in digital concert book
Sustainer – $500+
Name in printed program book
Orchestra -$1,000+
Invitation to one Thursday evening reception and dress rehearsal
Principal – $2,500+
Invitation to one chamber concert or special event
Virtuoso – $5,000+
Invitation to exclusive VIP end-of-season celebration
Concertmaster – $10,000+
Invitation to have a private performance by a solo TVS musician in your home
Maestro – $20,000+
Invitation to have a private performance by a duo or chamber ensemble at your home or event
Visionary – $50,000+
Invitation to dinner with Music Director Troy Quinn and CEO Christine Kasten
Whether you make an annual contribution, sponsor a concert, give to the endowment fund, make a bequest or attend an event, your support is vital and appreciated. Donations received from June 1, 2023 through May 31, 2024 will be considered contributions for The Venice Symphony's 2023-24 season.
To learn more about the ways you can support The Venice Symphony, create an endowment or legacy gift, sponsor a music or education program and more, contact Director of Philanthropy Holly Anderson at 941-207-8822, ext. 106 or email handerson@thevenicesymphony.org
To submit your annual donation by check, make your gift payable to The Venice Symphony and mail to:
The Venice Symphony, PO Box 1561, Venice, FL 34284
Another way to help secure the future of The Venice Symphony is through a bequest or other planned gift. For more information contact: Holly Anderson, Director of Philanthropy, handerson@thevenicesymphony.org or call 941-207-8822
Corporations, Foundations and Organizations
The Venice Symphony is grateful for the continued support of the following corporations, foundations and organizations and their commitment to symphonic music and youth music education.
SEASON SPONSORS

FOUNDATION, BUSINESS AND ORGANIZATION SPONSORS
Edmund and Elizabeth Campbell Foundation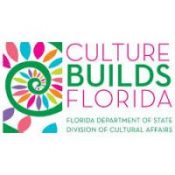 The Gladys Krieble Delmas Foundation