The Venice Symphony's 2019-20 Concert Season at the Venice Performing Arts Center
Join Music Director/Conductor Troy Quinn and our outstanding professional orchestra for a season of masterworks and beloved modern classics. From Beethoven to Williams and Bernstein to Bond, you won't want to miss a minute of The Venice Symphony's 46th season.
SEASON SPONSORS


Season Music Sponsor: Stephen and Redenta Picazio
Seating is becoming very limited for several concerts. If you have problems finding tickets, please call 941-207-8822.
See our full season concert brochure here.
All concerts take place at 7:30 pm Friday and 3:30 pm Saturday, with three additional Saturday 7:30 pm concerts (those concerts are also part of our Saturday Nights at The Symphony series and offer you the BEST seats available).
Ticket Prices and Seating Chart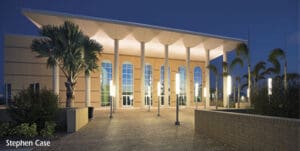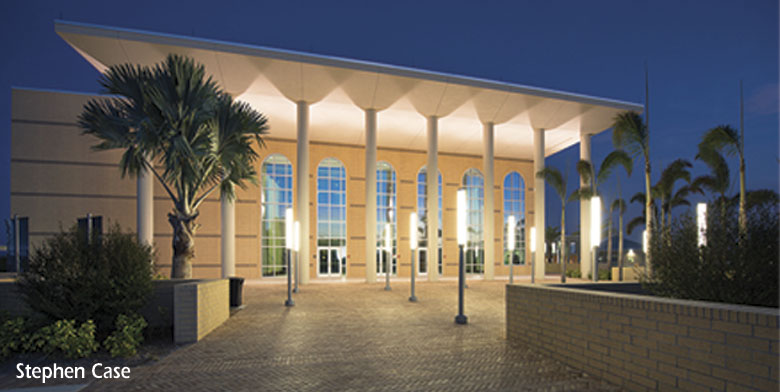 Click here for more information on the Venice Performing Arts Center
November 15-16, 2019 – Bohemian Beethoven
SOLD OUT!!!! Celebrate Conductor Troy Quinn's first concert program with two rock star pieces of music, Beethoven's epic Fifth Symphony and Queen's modern-day masterpiece Bohemian Rhapsody featuring The Venice Symphony Principal Rafael Ramirez on viola. The concert will also feature Dvořák's raucous Carnival Overture. Our Concert Sponsor is the Ehrhart Family Foundation. Join us for The Venice Symphony Gala after Saturday afternoon's concert.
December 20- 21 – A Very Merry Holiday Pops
Join The Venice Symphony for our traditional concert with a holiday twist as we present yuletide classics like Deck the Hall and Carol of the Bells with music from holiday film favorites "Home Alone" and "Polar Express." We are thrilled to welcome Sarasota's Key Chorale as our special guest. Our concert sponsor is Barbara Freeman and soloist sponsor is Bill and Sara Gill.
*Saturday Night at the Symphony, Buy three concerts and SAVE 15%
January 10-11, 2020 – Cosmic Convergence
The stars will align as you take a cosmic journey with Troy Quinn and The Venice Symphony. You'll hear music from Star Trek and Star Wars and Gustav Holst's Jupiter from The Planets. The concert concludes with Dvorak's beloved New World Symphony. Video images will guide you on this out of this world! concert. Our concert sponsor is John Myers.
*Saturday Night at the Symphony, Buy three concerts and SAVE 15%
February 7-8, 2020 – Shaken Not Stirred: The Music of James Bond
Join The Venice Symphony as we shake (not stir) things up with some of the greatest music written for the screen from Oscar-winning composers John Barry, Marvin Hamlisch, Bill Conti and Adele and more. Dress up to pose for a photo with 007 and bring a friend, because this concert shouldn't be "For Your Eyes (and ears) Only." Our Concert sponsor is Dr. Jonathan and Mrs. Sophia Fong.
*Saturday Night at the Symphony, Buy three concerts and SAVE 15%
February 28-29, 2020 – Romeo and Juliet
Hear how great composers have interpreted Shakespeare's timeless tale of star-crossed love. Indulge in Tchaikovsky's lush Romeo and Juliet Fantasy Overture and Leonard Bernstein's rousing overture from West Side Story and more. Rounding out the program will be guest piano soloist Daniel Lebhardt on Shostakovich's Piano Concerto No. 2 in F Major. Our concert sponsor is Village on the Isle. (photo of Daniel Lebhardt by Kaupo Kikkas)
March 27-28 – In Concert with Broadway Star Linda Eder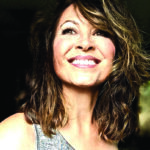 SOLD OUT! Broadway and recording star Linda Eder joins The Venice Symphony for a special concert of classics from stage and screen. Eder has been called "one of the greatest voices of our time" and routinely sells out performances all over the country. We are thrilled to welcome her to Venice. Our concert sponsor is the Edmund and Elizabeth Campbell Foundation. Click here to hear Linda's transcendent vocals.
April 24-25 – The Movie Maestro: A Tribute to John Williams
SEATING IS VERY LIMITED! With his instantly recognizable scores, John Williams has redefined the art of film and music. Hear a full orchestra play these much-loved classics as The Venice Symphony plays selections from the Star Wars series, Jurassic Park, Lincoln, E.T., Harry Potter and the Sorcerer's Stone, along with a few surprises and special events for our youngest Symphony fans. Our concert sponsor is Bill and Sara Gill.