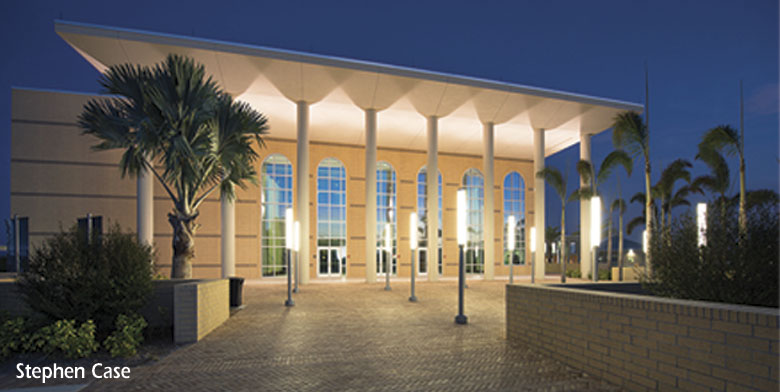 The Venice Symphony's 2017-18 season will feature the seven finalists for The Symphony's next Music Director and Conductor in a quest to Find Our Maestro. The Symphony's accomplished musicians will be joined by renowned guest soloists as these conductors lead a concert program they designed just for our Symphony. Do not miss a moment of this exciting season. 
For season tickets and packages, print and mail this order form to Venice Symphony, 230 S. Tamiami Trail, Suite 3A, Venice, FL 34284 or request a brochure to be mailed. Subscriptions start at $156. Individual tickets for the 2017-18 season are on sale now. Subscriptions and packages are still available.  
CONCERT SCHEDULE
Click here or below to learn more about this season's guest conductors.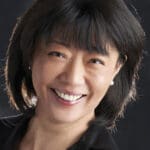 November 17, 2017 at 7:30 pm and Nov. 18, 2017 at 3:30 pm:
Majestic Moments: Conductor: Teresa Cheung
Our season begins with crowning examples of the Romantic Era including Weber's Overture to Oberon, Tchaikovsky's epic Symphony No. 5 in e minor, Op. 64 and Dvorak's Cello Concerto in b minor, Op. 104.
Guest Soloist Jonathan Swensen astarted playing cello at age 7 and has already won numerous competitions in Denmark and Sweden; the Öresunds Competition 2011, Berlingskes Classical Music competition 2012, "Play For Life" competition, where, in the last round, he played the Lalo cello concerto with the Danish Radio Symphony Orchestra, … MORE 
December 15, 2017 at 7:30 pm and December 16, 2017 at 3:30 and 7:30 pm
Holiday Pops: Conductor: Wesley Schulz
Celebrate the season with traditional & modern selections from Tchaikovsky's The Nutcracker, Richman's Hanukkah Festival Overture, Phillips' Christmas Eve/Sarajevo, Berlin's White Christmas, Williams' Sound the Bells!, our popular sing-a-long & more. Guest artists are Soprano Soloist Johanna Fincher and Actor/Singer Eric Watters. 
January 12, 2018 at 7:30 pm and January 13, 2018 at 3:30 pm
Emotional Landscapes: Conductor: Stilian Kirov
Imagine vivid images of winter in Tchaikovsky's Snow Maiden Suite. Hear and feel the waves in Debussy's lilting La Mer. Soprano soloist D'Ana Lombardo performs Richard Strauss's haunting musical epitaph, Four Last Songs.
February 16, 2018 at 7:30 pm and February 17, 2018 at 3:30 pm
Beethoven to Broadway: Conductor::Steven Jarvi
The eclectic mix of classic and contemporary composers will entertain and inspire you, featuring Beethoven's Symphony No. 6, Berlioz's Roman Carnival Overture, Aaron Copland's Saturday Night Waltz from Rodeo, and show-stoppers from The Sound of Music and West Side Story. THIS CONCERT IS SOLD OUT. 
March 16, 2018 at 7:30 pm and March 17, 2018 at 3:30 pm
A Symphonic Journey: Conductor: Janna Hymes
Experience these timeless and melodic selections including Die Fledermaus Overture from the operetta by Johann Strauss, Dvorak's iconic and influential New World Symphony, and Samuel Barber's Violin Concerto featuring recording artist and violin soloist, Irina Muresanu.
Guest Soloist, Irina Muresanu: Romanian violinist Irina Muresanu has won the hearts of audiences and critics alike with her "irresistible," (Boston Globe) exciting, elegant and heartfelt performances of the classic, romantic and modern repertoire. The Globe has also come to praise her as "not just a virtuoso, but an artist" … MORE
April 13, 2018 at 7:30 pm and April 14, 2018 at 3:30 pm
Taking Flight: Conductor: Silas N. Huff
Soar with Stravinsky's magnificent Firebird Suite and Korngold's rousing The Sea Hawk Overture. Renowned piano soloist Orion Weiss takes command of Brahms' Piano Concerto No. 2 in B Flat Major and Bizet's crowd-pleasing Carmen Suite No.1 rounds out this program.
Guest Soloist: Pianist Orion Weiss: One of the most sought-after soloists in his generation of young American musicians, the pianist Orion Weiss has performed with the major American orchestras, including the Chicago Symphony, Boston Symphony, Los Angeles Philharmonic, and New York Philharmonic. …. MORE
May 4, 2018 at 7:30 pm and May 5, 2018 at 3:30 pm
A Tribute to Music in Cinema: Conductor: Troy Quinn
We will end our Finding Maestro! Season in spectacular fashion as acclaimed violin soloist and former concertmaster of the New York Philharmonic, Glenn Dicterow, performs John Williams' themes from Far and Away and Schindler's List. The program also features classics from Oscar-winners Henry Mancini, Jerry Goldsmith and Ennio Morricone.
Guest Soloist: Violinist, Glenn Dicterow has established himself worldwide as one of the most prominent American concert artists of his generation. Mr. Dicterow has enjoyed a storied career. The concertmaster of the New York Philharmonic for 34 years, an all-time record in that major orchestral position, he became the first holder of the Robert Mann Chair in Strings and Chamber Music at the USC Thornton School of Music in 2013. He is also the Chairman of the Orchestral Performance Program at New York's Manhattan School of Music …. MORE