Call 941-207-8822 or Visit the Box Office, 1515 S. Tamiami Trail, Venice, FL
If you cannot find the tickets you are looking for online, call us at 941-207-8822.
Music Director Troy Quinn and the orchestra will present every concert originally programmed for 2020-21. The renowned guest artists for 2020-21, are also scheduled to return.
View the complete 2021-22 season program brochure below.
2021-22 CONCERT SEASON AT THE VENICE PERFORMING ARTS CENTER
A Night at the Oscars: February 4 at 7:30 pm & Feb. 5 at 3:30 and 7:30 pm
Do not miss your chance to see and hear world-famous piper Eric Rigler reprise his original soul-stirring performance from the soundtrack of Titanic and from the film Braveheart. The Venice Symphony orchestra will play the Oscar-nominated and Oscar-winning music you love from Forrest Gump, Lord of the Rings: The Fellowship of the Rings, The Godfather, Rocky, The Magnificent Seven, La La Land, Breakfast at Tiffany's and more. Pose with your own "Oscar" and walk the red carpet. Concert Sponsor: John Myers
Superheroes and Schumann: Feb. 25 at 7:30 pm & Feb. 26 at 3:30 pm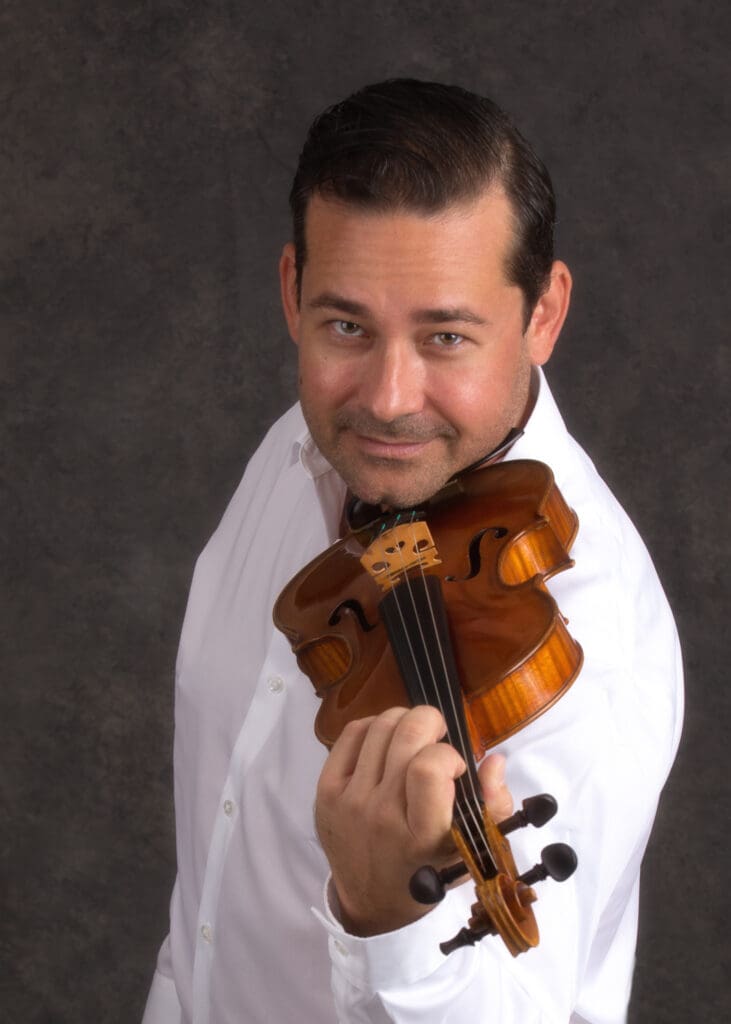 What do you get when you team Batman, Thor, and Captain America with Finland's greatest composer, Jean Sibelius, and symphony master Robert Schumann? An unbeatable concert that will appeal to all ages in all galaxies.Our orchestra will transport you from Sibelius's Finlandia, to The Dark World of Thor, with stops in the Marvel and DC Universe. Schumann didn't need a cape to triumph with his Symphony No. 4 in D Minor, an epic work, featuring Concertmaster Marcus Ratzenboeck's serene solos in the work before an explosive finale. Concert Sponsor: Joanne Corcoran
Game of Romes: March 18 at 7:30 pm & March 19 at 3:30 pm
Join The Venice Symphony on an intoxicating voyage to the Eternal City. The rousing score of Ben-Hur opens the program, followed by gorgeous intermezzos from Mascagni and Puccini, the theme from HBO's Game of Thrones and Rossini's masterpiece, the Overture from William Tell. Finally, you will see Italy through the eyes of Felix Mendelssohn, whose Symphony No. 4 (also known as his "Italian Symphony") is an homage to the German composer's blissful time spent touring the country in his 20s. Concert Sponsor: Ehrhart Family Foundation. Make your weekend complete by attending our biggest social event and fundraiser of the year, A Roman Holiday: The Venice Symphony Ball, March 19 at 6:30 pm at Plantation Golf and Country Club in Venice. Learn more here.
Fantasy, Firebird and Fabiola: April 22 at 7:30 pm & April 23 at 3:30 pm
We conclude our regular season with finesse and fire. Hailed by the New York Times as "a brilliant soloist," who plays with "extraordinary precision and luminosity," violinist Fabiola Kim's solo on Ralph Vaughan Williams transcendent The Lark Ascending, will take your breath away. Wagner's Ride of the Valkyries and music from the films Chariots of Fire and How to Train Your Dragon will keep the fires burning as we end this sizzling season with Igor Stravinsky's The Firebird Suite and, says Maestro Quinn, "one of the greatest finales in all of music. Concert Sponsor: Dr. Jonathan and Mrs. Sophia Fong
Special Event: Songs From the Screen & Stage With Linda Eder: May 6 at 7:30 pm & May 7 at 3:30 pm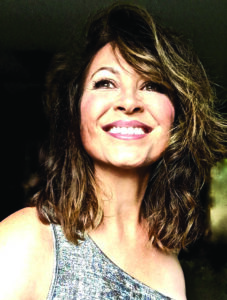 Rescheduled from 2020, Broadway Star Linda Eder will perform Broaday hits and film favorites with The Venice Symphony for two performances only. Ms. Eder has been compared to Judy Garland and Barbra Streisand and sells out concerts all over the world. Stephen Mosher wrote in Broadwayworld.com in December 2019, "Being in a room with Linda Eder when she sings is to experience pure musical mastery and heaven on earth. … this is a concert, brimming with earth-shattering music and death-defying vocals, not one note of which should ever be changed or could ever be made sweeter. " Concert Sponsor: Edmund and Elizabeth Campbell Foundation
If you retained your tickets from the earlier scheduled performance, please wait until you are contacted by email about your updated tickets. If you do not have tickets, do not wait a moment, as this concert will sell out quickly.