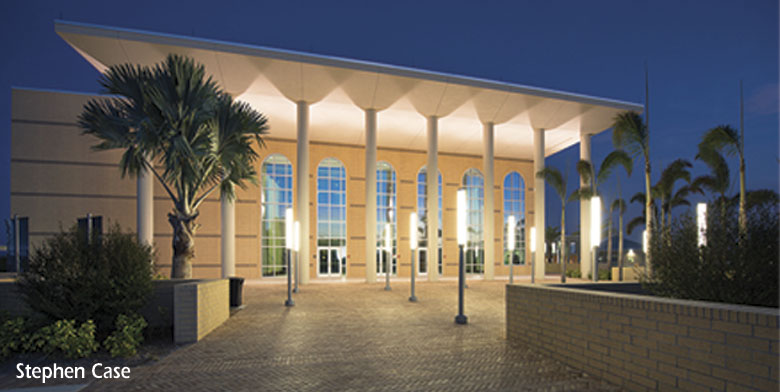 As The Venice Symphony celebrates its 45th "Sapphire" season, we also celebrate a new beginning with our incoming music director/conductor Troy Quinn.
This season's dynamic program includes masterworks by Beethoven, Mozart and Mahler, beloved pieces by Shostakovich, Rossini and Mendelssohn, a concert dedicated to the music of George Gershwin and our season finale featuring the greatest American composers. Several concerts have SOLD OUT!! Don't wait to buy your tickets.
All concerts take place at the Venice Performing Arts Center at One Indian Ave. at the Venice High School campus. The Venice Symphony's Concert Season Sponsors are Gulf Coast Community Foundation and Sarasota County Tourist Development Tax Revenues. Season Media Sponsor is WUSF Public Media. For season tickets and packages, call our box office at 941-207-8822. Subscriptions start at $156.
European Masters
Fri, Feb. 22 at 7:30 pm
Sat, Feb 23 at 3:30 pm
Beethoven's Symphony No. 7 with its enthralling Second Movement Allegretto is the showpiece of this concert that also features Rossini's Overture to La gazza ladra. The spotlight shines on Venice Symphony Principal Cello Scott Crowley, soloist on Saint-Saens' Concerto for Cello No. 1., op. 33. Concert Sponsor: Bill and Sara Gill
Buy Tickets to European Masters
Mozart and Mahler
Fri, March 22 at 7:30 pm
Sat, March 23 at 3:30 pm
Mozart's exhilarating Symphony no. 41, (Jupiter), is the composer's final symphony and considered by many to be among the greatest works in classical music. The second half of the concert is dedicated to Gustav Mahler's Symphony no. 1, D Major (Titan) "One of the most spellbinding moments of symphonic inspiration in the 19th century" – guardian.com 50 Greatest Symphonies. Concert Sponsor: Village on the Isle
Buy Tickets to Mozart and Mahler
American Roots
Fri, April 26 at 7:30 pm
Sat, April 27 at 3:30 pm
We'll be singing The Saint Louis Blues as The Venice Symphony concludes our 45th Season with outstanding works by great American composers, including Duke Ellington, Aaron Copland and John Williams. Concertmaster Marcus Ratzenboeck solos on Ashokan Farewell and Sweet Georgia Brown. Concert Sponsor: Barbara Freeman