Friends of the Symphony
The Friends of The Venice Symphony is a dedicated group of volunteers who act as community ambassadors, and support and promote the Venice Symphony in many ways. Friends' members organize fundraising events, enjoy socials, volunteer in the office and at concerts and provide support that enhances the Symphony's mission. An annual Friends contribution of $30 for individual membership and $40 for couples is all it takes to get started!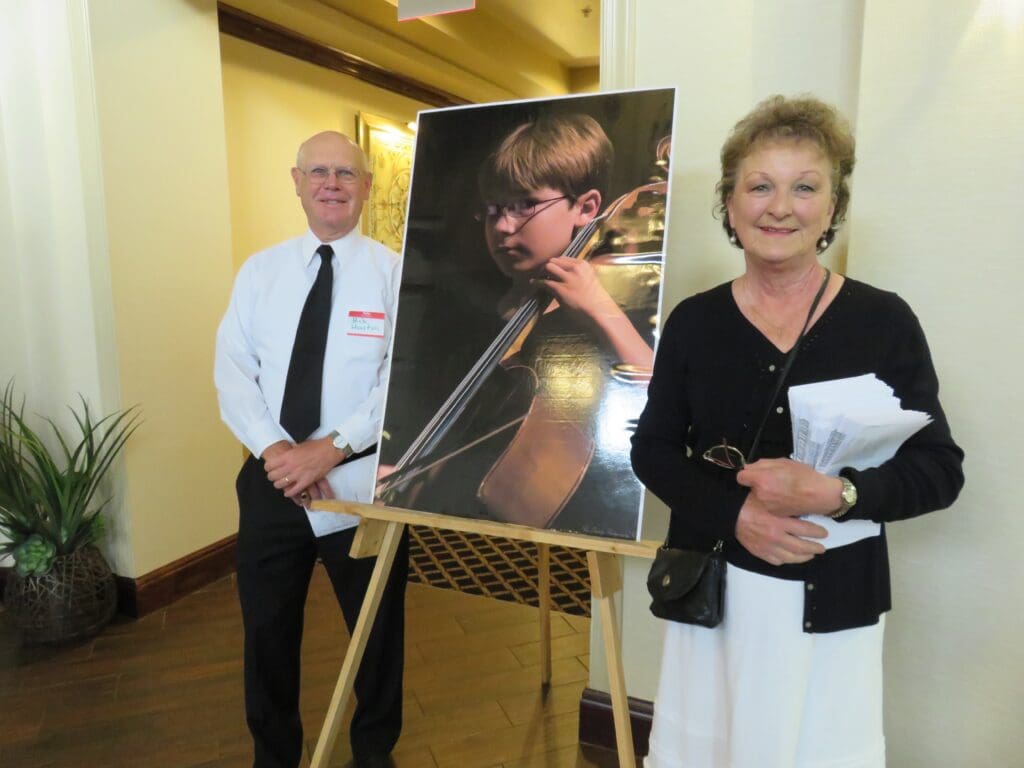 Download the Friends of the Symphony Membership Form HERE
To share your special talent and engage with others with a passion for quality music, contact the office at 941-207-8822 or email the Friends at friends@thevenicesymphony.org
Friends Events:
Dress Rehearsals | Every Thursday at 7 pm, Before Concerts
Friends have the opportunity to observe a dress rehearsal at The Venice Performing Arts Center and hear the concert before anyone else.  You may bring one guest. Attendance is limited and registration is required.
Volunteer to "Play A Part" in The Venice Symphony
Office Volunteers | Year-round
We are always looking for volunteers to help in the office with mailings, filing, data entry and answering phones. We also train volunteers on our ticketing system. There is no minimum amount of hours required.
Concerts and Events | Concert Season
Greet concertgoers, sit at the information table before concerts and/or at intermission, or help at the will call desk. Help organize and staff special events, including our annual Symphony of Games fundraiser for Symphony music education programs.
To find out more, Email Sharyn Lonsdale at slonsdale@thevenicesymphony.org or
Call 941-488-7074.