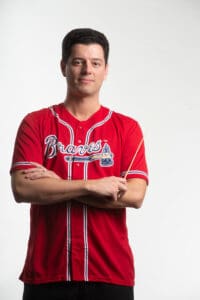 On May 25 at 7:30 pm, The Venice Symphony, led by Conductor Troy Quinn, will perform a Patriotic Pops concert at the brand new Atlanta Braves Spring Facility— Cool Today Park, presented by the Community Foundation of Sarasota County and followed by a fireworks display.
The concert will feature standards like "America the Beautiful" and "Stars and Stripes Forever," along with music by composers Aaron Copland, John Williams and many more, and will include a salute to veterans.
Tickets don't go on sale until April 1, but we have sponsorships and MVP packages available today. You and/or your business can sponsor our stage or the fireworks display. You and your guests can enjoy the concert from the front rows of the stadium or from an air-conditioned box in the terrace with private dining and restrooms. Don't miss your chance to stand out from the crowd of more than 2500 people while supporting The Venice Symphony's orchestra and music education programs. As part of your sponsorship, you may even donate tickets to local veterans' organizations. Click on the link below for more information and a sponsorship form. Call Christine Kasten, Executive Director of Sharyn Lonsdale, Director of Marketing, for more information at 941-207-8822.