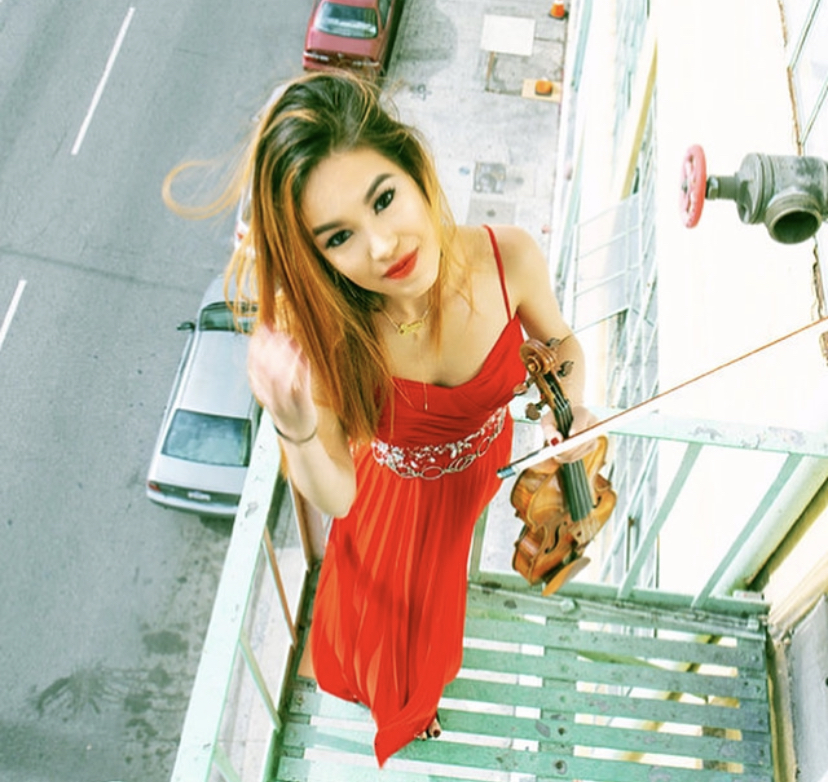 Musicians follow many different paths to arrive at The Venice Symphony. New Violinist Liana Branscome, who lives in Palm Beach Gardens, FL,  came to us through our own Music Director Troy Quinn. "Troy was my conducting teacher at USC," said Liana. "I really admired the energy and perspective he brought to the music and I wanted to play in the Venice Symphony." Liana received her Master of Music in Violin Performance in 2021 from the USC Thornton School of Music and one year later she received her wish to play with The Venice Symphony.
Liana has been drawn to classical music almost all her life. "Neither of my parents are musicians but they loved music. "When they introduced me to the music of Bach, I knew I needed to play the violin and I began asking them every day for a violin."
It didn't take long for Liana to prove that she was meant to play the violin. She started performing full-length recitals when she was 11-years-old and won several awards and competitions as a high school student. She was accepted into the prestigious New England Conservatory of Music in Boston where she received a Bachelor of Music in Violin Performance and a minor in poetry composition. At USC Liana studied with Violinist Glenn Dicterow, who Symphony patrons might remember as guest soloist in May 2018 at Troy Quinn's very first concert with The Venice Symphony.
Liana has performed from Boston to Bulgaria and all around Florida, including with the Palm Beach Opera, Academy Orchestra of the Treasure Coast and Sarasota Music Festival. She is also an experienced violin teacher.
Like many of our musicians, the concert Liana is most looking forward to is the season premiere, Tchaik Strikes! "I love Tchaikovsky's 4th Symphony because of its intimate, alluring qualities and its pervading voice of fate," said Liana. Next on the list, February's Cinematic Romance. "Vertigo and Casablanca are two of my favorite films, largely because of the music!" Liana is also looking forward to meeting her musician host family in November. "I'm just so excited to be playing with the Symphony."
We hope you have your tickets to see Liana's debut with the Symphony in November. To get a sneak preview of this extraordinary musician, visit Liana's YouTube Channel