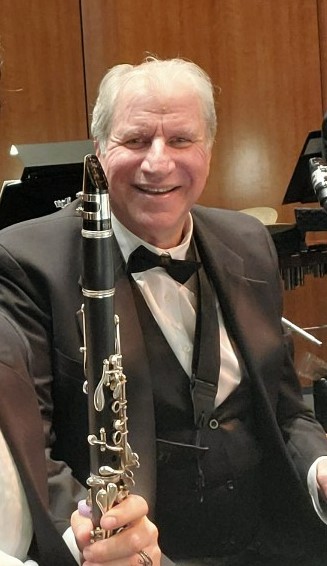 Michael Drapkin started playing with the orchestra last season and will be a regular in 2022-23. He moved to Sarasota two years ago with his wife Suzy. It didn't take him long to find opportunities as a musician. In addition to The Venice Symphony, Michael soloed with the Chamber Orchestra of Sarasota and performed with the Southwest Florida Symphony in Fort Myers.
Michael might be one of the busiest Symphony musicians around. In addition to performing, he's finishing a Ph.D. dissertation with Leiden University in the Netherlands. "My dissertation is "Extreme Scoring" where I argue for more chamber orchestras in order to save and promote classical music." He rescored three major orchestra works for chamber orchestra, recorded with the Janacek Philharmonic in the Czech Republic in December 2021, that are available on Naxos, Apple Music and Spotify. You might even see Michael at next year's Grammy Awards. Naxos submitted one of his recordings for Grammy consideration.
Michael claims to "wear two hats" but we stopped counting. He was also the Chief Technology Officer of a "quarter-billion-dollar firm where Jack Dorsey got the idea for Twitter" and he chaired the eCommerce Management program at Columbia University.  He is writing a book (his 19th), The Brooklyn Model – Restructuring Symphony Orchestras through Diversity and Community about his serving on the Board of the Brooklyn Philharmonic and its "groundbreaking artistic model." Michael interviewed Troy Quinn for the book and conducting legend Leonard Slatkin is writing the forward. And speaking of books, Michael shares that his bass clarinet books are used worldwide and considered the standard.
Then there's Yiddish Cowboys, the only professional klezmer band in the greater Sarasota area. Yiddish Cowboys began when Michael lived in Texas. (The name makes more sense now doesn't it?). They were so successful, they performed at the renowned South by Southwest Festival Austin. When Michael moved here, he recruited new players and the "new" Cowboys have performed all over Southwest Florida. Michael loves sharing klezmer music. He recalls "I grew up hearing Yiddish and klezmer music. It was a part of every wedding and bar mitzvah band.  He attended "KlezKamp" a Yiddish and Jewish music and culture program in in the Catskills where he studied  klezmer clarinet and played with Sid Beckerman, "one of the old-time klezmer clarinet greats."
Michael said he can't wait to play with The Symphony this season.  "Everyone has been so warm and welcoming. Troy is a fine conductor, a really nice guy, and plays really fun music," including said Michael, the piece he's most looking forward to playing this season Hindemith: Symphonic Metamorphosis on Themes of Carl Maria von Weber.  "Besides being a rollicking great fun piece to play and listen to, I have never performed it before.  It has some wicked hard parts, so you will see us all doing a workout when we play it!" (No, Michael's not from Boston, he was born in Hollywood and grew up in Los Angeles).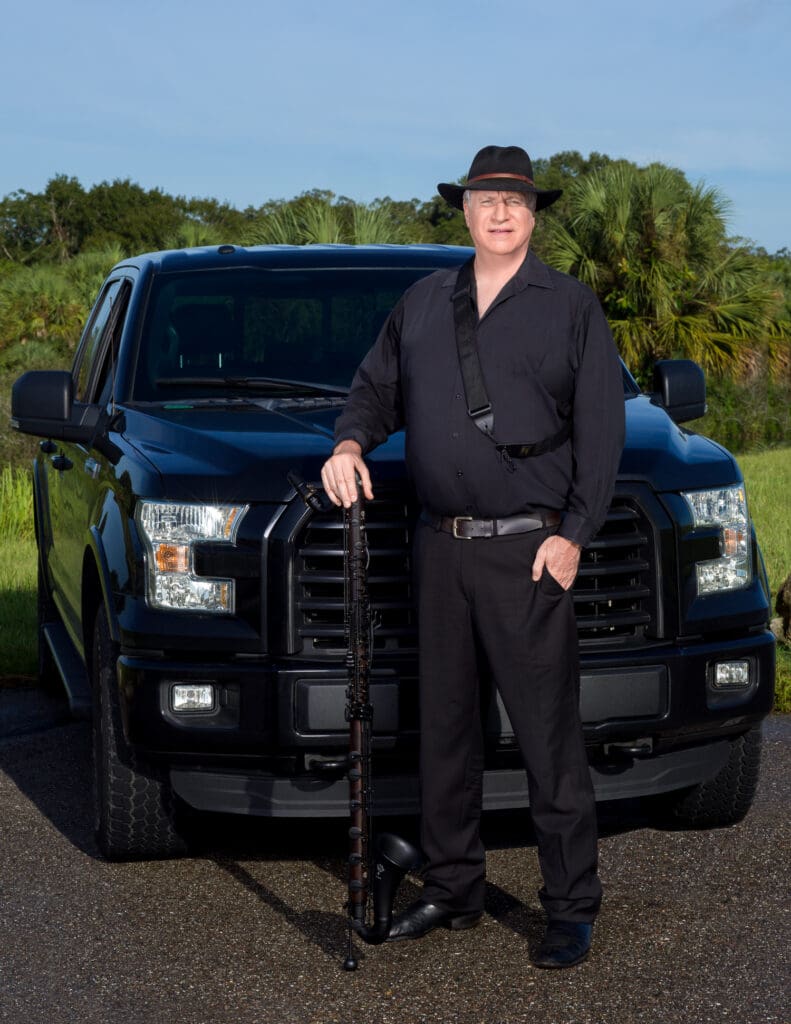 You don't have to wait until our November premiere to hear Michael Drapkin play. Yiddish Cowboys are performing at Temple Beth Sholom's outdoor Sukkot Celebration Open House on October 16 from 1 – 4pm. Visit here for more information on Michael and here for Yiddish Cowboys.